<![if !vml]>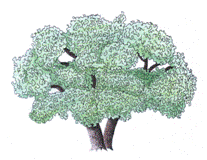 <![endif]>
---
Our Vision
Tree of Life Ministries is dedicated to promoting healing and restoration for the body of Christ through teaching the Word of God, counseling ministry and equipping the saints. "The tongue that brings healing is a tree of life," Proverbs 15:4.
Counseling Ministry
We provide both short-term and long-term comprehensive, Biblical counseling services designed to meet the needs of individuals and families. We offer a unique ministry opportunity which depends heavily upon the Holy Spirit, the gifts of the Spirit and Biblical principles to enable us to provide the most thorough, spiritual counseling possible. "I will ask the Father, and he will give you another Counselor to be with you forever-- the Spirit of truth." John 14:16.
Types of Counseling Available
Marriage and family counseling, emotional disorders (such as fear, anger, depression, grief), adolescent counseling, occult and new age involvement, eating disorders, sexual disorders, personality profile, individual life counseling. "I am the vine; you are the branches. If a man remains in me and I in him, he will bear much fruit; apart from me you can do nothing." John 15:5.
Who should come?
Anyone who needs a personal breakthrough in their lives from the effects of sin, hurts from the past, generational curses, iniquity passed down the generational line, healing from past abuse and deliverance from a sinful lifestyle, or help with achieving a positive self-concept and wholeness. "Now the Lord is the Spirit, and where the Spirit of the Lord is, there is freedom. "2 Corinthians 3:17.
Benefits Include
●Renewal of your mind ●Healing from past hurts and abuses ●Restoration of your identity in Christ ●Freedom from generational sins and curses ●Victory overcoming emotional scars ●Deliverance from demonic oppression
All through the blood and the Name of Jesus Christ and His finished work on the Cross!

---
"reconciliation, repentance, responsibility, confession, communication, restitution, forgiveness, mercy, righteousness, marital issues, marriage counseling, Christian counseling, family counseling, christian student counseling, North Carolina, NC, Christian International, relationship counseling, conflict resolution, reconciliation, restoration, deliverance, healing"